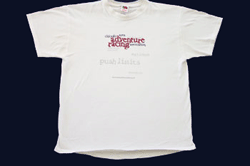 Show your support for the Chicago Area Adventure Racing Association and for Adventure Racing in the Midwest. $14, includes shipping. 100% cotton Hanes Beefy T.
Want a FREE T-shirt?? Just refer a new member to CAARA and we'll send you one for FREE! We'll even pick up the shipping cost. How cool is that!?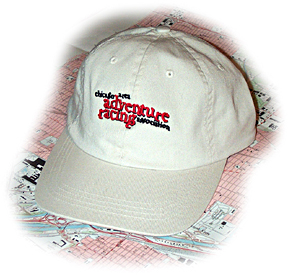 Just in! Custom embroidered with the logo of everyone's favorite Adventure Racing association logo. So new, we can't even come up with something witty to say... We're speechless. Get yours today! Only $16, includes shipping.
1. Send an e-mail to Bruce Underwood to place your order today.
2. Send a check payable to Bruce Underwood at:
5200 Cleveland

Skokie, IL 60077